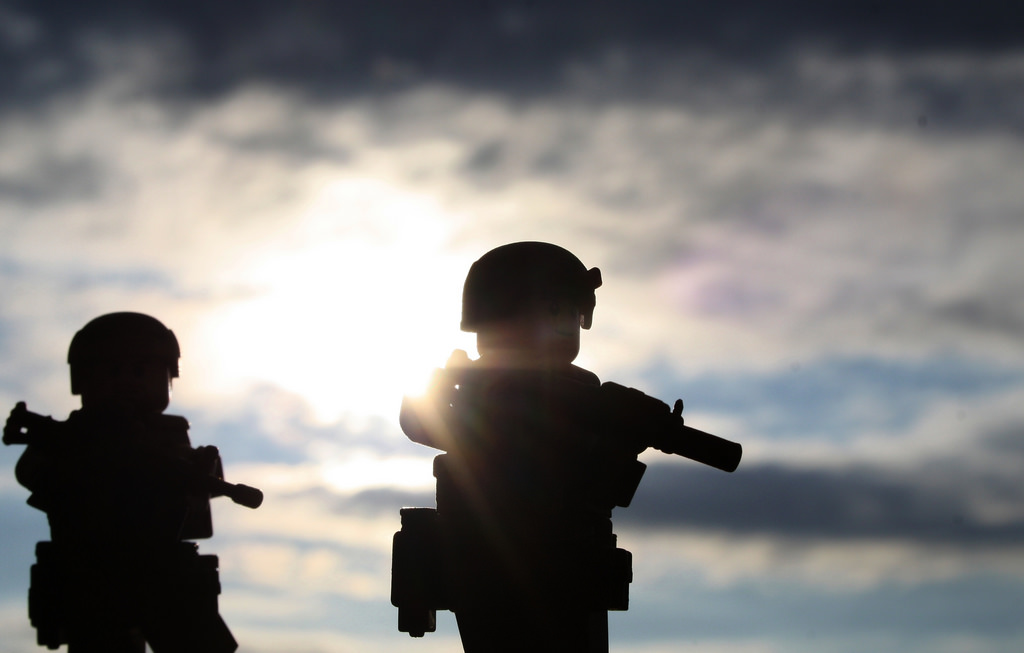 we provide Administrative, income Tax, and investment solutions for fiduciaries, small businesses and individuals.
WE'VE GOT YOUR SIX COVERED!
Services include
Fiduciary Income Tax Returns (Federal and State)

Individual Income Tax Returns (Federal and State)

Business Income Tax Returns (Federal and State)

Estate Administration

Intervention and Conservatorship Proceedings for Adults

Guardianship and Conservatorship Proceedings for Minors

Portfolio Management*
*Investment Advisory Services provided by Blackhawk Wealth Advisory, LLC, a Registered Investment Adviser company in the Commonwealth of Virginia.
everyone needs someone
to watch their back…
We've got your six
covered!
what is "6Accounting"?
Service-members are taught to identify objectives based on clock positions - with 12 o'clock being directly in front and 6 o'clock being directly behind. As individuals, the 6 o'clock position is the most vulnerable. Being unguarded, you must take your attention off of what's in front of you in order to continually check for threats behind you. To mitigate this risk they work in teams; someone (a trusted ally and confidant) focuses on the rear, or 'the six', so the others can remain focused on the primary objective. When it comes to dealing with income taxes or fiduciary requirements, 6Accounting, LLC is that ally - we cover the tax, accounting, and investment aspects of your life, so you can concentrate on living it! So, whether it's estate administration, court-ordered accountings, or income taxes…...
"We've got your six covered."
OUR PROCESS
At 6Accounting, LLC we're a little different than most other firms (in case our website didn't give that away!) We focus on building relationships based on trust, confidence, and candor. Every person's situation is unique. The right solution for YOU will always be personal - a combination of strategies developed through a collaborative engagement designed to minimize the time you spend dealing with administrative procedures, court filings, investment management, and income tax returns.
We work together right from the start - This is a TEAM effort.
After you contact us we'll schedule a meeting, phone call, or a video conference session to see if it makes sense for us to work together. (In order to maintain the highest quality of service, we cannot work with everyone. We only work with clients we know we can help, and who are willing to do their part in the relationship.) We'll develop an action plan, determine responsibilities, establish timelines, and outline the scope of our services. You'll know exactly where you stand before we get started.
not your typical firm
We're real people, just like you, and we want our culture to reflect that. We are veteran-owned, and proud of it. Our character, commitment, and competence shines through in every task we undertake. You can rest assured that your taxes or fiduciary accountings are being handled by skilled professionals; and you can also count on the occasional "Go Army, Beat Navy!" email. We work hard and play hard too!
NO REQUIRED OFFICE VISIT
That's right - we don't make you take time out of your day to come sit at our office and discuss your situation. Although we are located in Rosslyn, VA, and we would love to meet you in person (bonus—the office has a killer view of D.C.!), we are an entirely virtual firm. This allows us to help clients with their tax returns or fiduciary requirements, regardless of where they are located. Professional, expert representation at your fingertips. We communicate almost exclusively by email, we use a secure client portal for file-sharing, and electronic signatures (where applicable). Best of all - our clients don't have to fight D.C. traffic to come see us if they don't want to!
Mario pizzamiglio, cpa, CFP®
Mario is a Certified Public Accountant (licensed in Virginia and Maryland) and a Certified Financial Planner. He is a proud member of the American Institute of Certified Public Accountants (AICPA), the Financial Planning Association (FPA), and the American Society of Tax Problem Solvers. He is also the principal and owner of Blackhawk Wealth Advisory, LLC—a Registered Investment Adviser located in Arlington, Virginia.
Before joining the accounting/finance world, Mario was a crew chief on Blackhawk helicopters in the U.S. Army. It was there that he learned the importance of having trusted team members on whom to rely to accomplish the mission - a mantra he has carried forward with him in his professional career, and serves as the foundation of 6Accounting's "We've Got Your Six Covered."
He has since traded in his wrenches and flight helmet for a pencil and one of those goofy green visors (...you know the one!). He's been helping businesses and individuals with their accounting, tax, and finance issues for over ten years now.
When he's not working with clients you can usually find him hiking with his kids, restoring a classic car, or at a local coin show.
Gabriella Hutchinson is administrative mastermind behind 6Accounting, LLC. She has her finger on the pulse of business operations and ensures that everything is running like a well oiled machine. Her selfless service, professionalism, and dedication to duty reflect great credit upon herself, her unit, and 6Accounting, LLC.
Although she now calls the DC area her home, Gabriella grew up in Norfolk, VA with her three brothers. She still loves going to the beach, and when she's there, she can usually be spotted with her Shih Tzu in tow.
When she's not busy keeping the Universe in order, Gabriella enjoys cooking new recipes and finding cool stuff in thrift stores.
We value our client's trust and believe in ethical, transparent pricing. While most firms do not post their prices online, we want our clients to understand the model behind our pricing and to have a clear method to estimate the cost of working with 6Accounting, LLC. We do not compete on price; we compete on value and quality of service rendered. We are happy to post our prices online and let our reputation speak for itself.
It's important to understand that every tax situation is unique and will vary from person to person, and year to year, as situations change. For that reason, final pricing is always subject to a client's individual situation and the complexity of their case. Engagement letters are required for all income tax and professional services.
The first step in obtaining the peace of mind that comes with having your fiduciary accounting, income taxes, and conservatorship requirements handled by qualified professionals is to contact us! Please fill out the information below to tell us a little bit about you and your unique situation.
We pride ourselves on keeping our clients well informed and of communicating thoroughly and often. We typically respond to all emails within one business day.
6Accounting, LLC
1400 14th st N
Arlington, VA 22209
703.592.6503